This post for:
Removing Unnecessary packages (specially if they are not default in upstream and/or has issues like stopped development, less secure or producing too many issues).
Adding necessary packages for better security or usability (as long as they are not harmful).
---
Removing packages:
Remove wget since its not upstream default and less secure than curl (kicksecure support scurl), OR replace it with the successor wget2.
Can been seen added as extra package for debian stable:

Nothing depend on it from debian packages: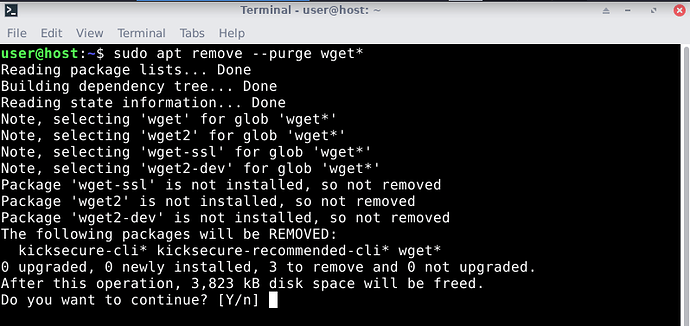 Adding packages:
VLC media player.
Thunderbird.